Small Group Adventures for the Active, Curious Adult
featuring
Unique, Off-the-Beaten Path Outdoor & Cultural Activities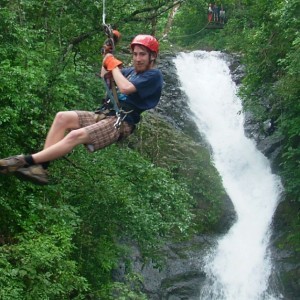 Bring the Adventurist in You!
Our sense of adventure began long before we created the first SOAR Inflatable canoes in 1992. "A love for rivers, where they take us, what we discover exploring their corridors and the many friendships forged along the way." This is the inspiration and motivation for a truly creative, unique brand of adventure trips: a grand mixture of adventure, wildlife and culture.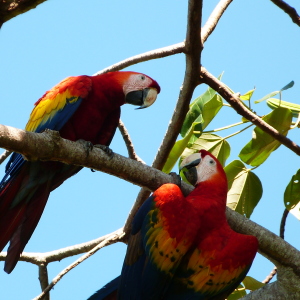 Connect to Adventure, Nature, Culture
We use backroads and riverways as our primary means of discovery in Costa Rica, and Nicaragua and Colombia, taking you safely into remote places rarely visited by adventure travelers. Bring your cameras and binoculars, because once there, you will encounter one of the most bio-diverse regions on the planet, and see a wide variety of tropical animals, birds and plants. You will meet local people who will warm your hearts and perhaps fill your bellies with wonderfully wholesome meals. By night, you'll be snugly nestled into a comfortable bed, well-fed, tired from a great day, and anxious to sleep because tomorrow holds more surprises.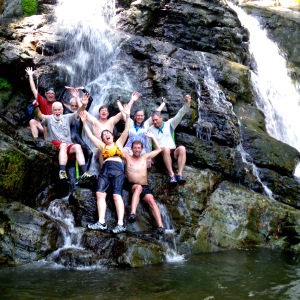 Make the Most of Every Moment
SOAR2 Adventure trips are designed for independent active, curious adults who want travel to unusual places, experience exciting activities, people, culture and adventure in a well-planned low risk environment. All Central American SOAR 2 Adventure trips begin in easily-accessible San Jose, Costa Rica. From there, our destinations in Costa Rica, southern Nicaragua are easily reached by short drives. We are thrilled to be offering exciting itineraries to these two amazing Central American countries that could not be more different from each other! Even if you've travelled to Costa Rica before, you've never seen the country like this! We also create custom   itineraries led by "Fofo" for your group (families, birders, whitewater paddlers) designed around your specific interests.
Beginning in February 2017, we will introduce several itineraries in the now peaceful South American country of Colombia.  We have spent a lot of time in the past year exploring, running rivers, hiking, working with guides, and looking for more off-the-beaten path adventures in a country that will surely enchant you as much as us!