Central Highlands Venture
An Authentic Multi-Sport Adventure Exploring Forests & Mountains and meeting the People who live there!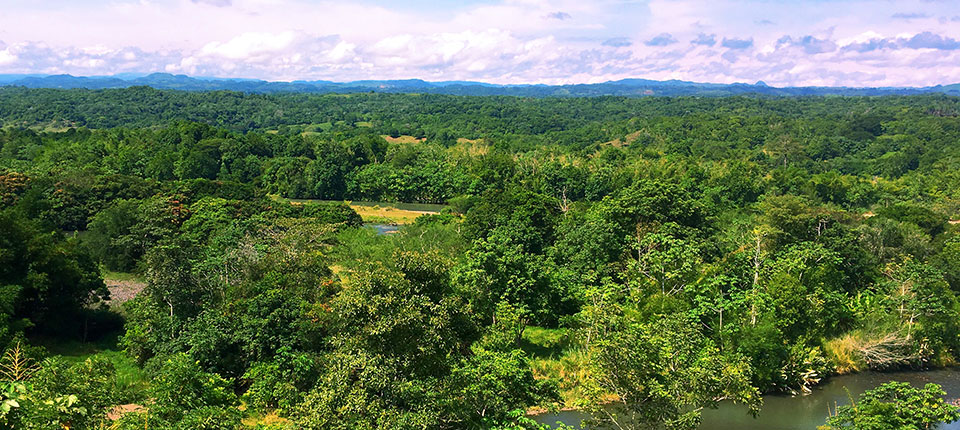 February 2 ~ 13, 2017
11 Days – 12 Nights
$2750 pp (based on double occupancy)
*Paddle 4 Easy Rivers
*Enjoy 5 Waterfall Massages
*Ride Horses into the Andes
*Soak in Mountain Hot Springs 
*Discover a Unique Marble Cave
*View Amazing Birds and Rich Bio-Diversity
*Explore Colorful Colonial Colombia
*Sleep in Comfortable Lodges
Day 1 Fly into Pereira, Colombia, the center of the Zona Cafetera. Our accommodations will be at the former family weekend hacienda of my friend Daniel Zuluaga. Daniel has created a warm, wonderful little inn just outside of town. (D)
Day 2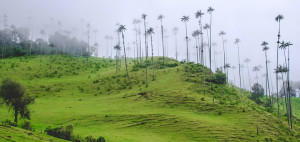 On our first morning, we'll spend the morning exploring by Jeep, horseback and foot the spectacular Valle de Corcora. We'll pass through striking landscapes as we ascend into the Colombia cloud forest until we reach the Acaime Hummingbird Sanctuary.  We'll grab an afternoon snack in the chariming ridge top village of Salento.  Then we'll tour a premium coffee plantation before dinner.   (B,L,D)
Day 3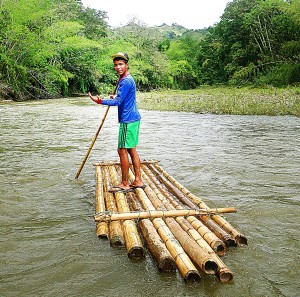 Our first day of paddling will take us to the easy Rio La Vieja which features lots of birds, monkeys and a waterfall hike.   There will also be an option of SUP'ing on a locally made bamboo SUP! Late afternoon salsa lessons and happy hour back at the hacienda . (B,L,D)
Day 4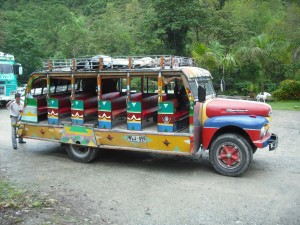 We'll get an early start by riding a decorated countryside party bus known locally as a chiva a long way up the foothills to the Andes to El Cedral, and the beginning of Los Nevados National Park (PNN). We will mount horses for a slow, leisurely 5 hr ride up the mountains to our 2 night camp close to the "paramo" (high altitude Andean desert), where we'll visit Lake Otun which sits in the shadow of the perennially snow-covered La Tolima Peak. All camping gear supplied. (B,L,D)
Day 5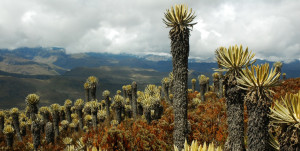 Exploration on foot and horseback  of the other worldly scenery of the paramo. (B,L,D)
Day 6  We're heading on horseback to the northern side of PNN Los Nevandos to our destination: San Vicente Hotsprings, an amazing little spa resort, where we'll take a day to enjoy our surroundings. (B,L,D)
Day 7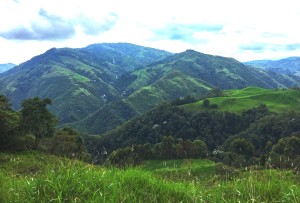 Today is an unstructured day at San Vicente. There are five different pools to choose from, optional spa services including mud therapy, algae wraps and massage. There are several hikes including exploring the creek that flows from the steep canyon, looking for places where hot water emerges and joins with the creek. Birds are plentiful! (B,L,D)
Day 8 W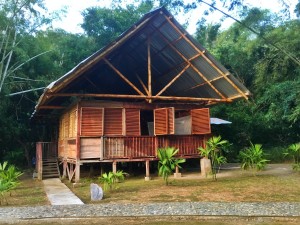 e transition to the western edge of the Central Highlands driving through spectacular scenery over the Cordillera and down to the Rio Magdalena valley. By mid-afternoon, we will turn off our gravel road, and take a short, bumpy ride down a dirt road until it ends at Rio La Miel. We'll meet our local guide and boatman Caliche who will transport us in his long motorized riverboat to our riverside eco-lodge. (B,L,D)
Day 9 Awaken to the sounds of parrots, parakeets, and toucans. Wander among the dozens of tropical fruit trees. We will explore the beautiful Rio Manso in SOAR canoes today where a myriad of surprises await us.
Day 10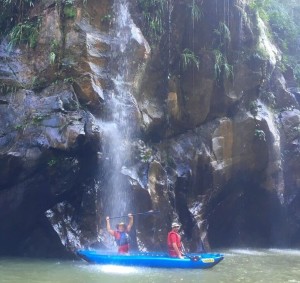 Paddling and exploring the Rio La Miel is on today's schedule. Birds, monkeys, river otter can all be spotted on the back to our lodge. Waterfalls are plentiful along this steep walled sides of the upper canyon that we will be paddling.
Day 11 An early morning boat ride upstream to our waiting bus, and we're off to a new destination: The Rio Claro Canyon, a natural reserve founded by honored conservationist Juan Guillermo Garces, has been developed in a sustainable way to allow Colombians (especially) to experience outdoor adventure in a fun, safe, responsible manner. Our cliff-side open-air accommodations are unique.
Day 12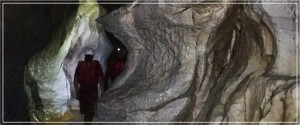 We begin an active morning with a swim across the Rio Claro to a trailhead that will lead us around a mountain and to a wide opening of a cave. For 45 minutes, we will be guided through this spectacular marble cave until it reaches a large opening just above the Rio Claro. Swimming back across the river, we'll hop in our SOAR canoes for an easy Class II paddle, where we will likely see a wide variety of birds and other unexpected surprises.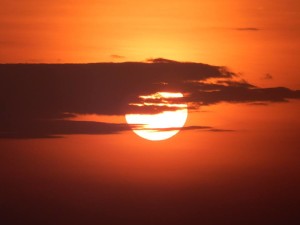 Note: This is the end of this adventure. For anyone that is not continuing further, transportation will be provided back to Medellin which has an international airport for direct flights back to the US and other national and international destinations.
For those continuing on with us for further Colombian exploration, we will be met by a new bus and driver to continue north to the Boyaca Province.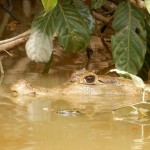 Includes:
All lodgings, including first and last nights, all meals (except where noted B,L,D), all entry fees, equipment and guides, activities & all transportation including internal Colombia flights and airport transfers.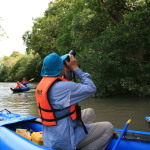 Does Not Include:
Airfare to / from the trip departure and trip end cities, souvenirs, tips, incidentals, any costs associated with days before or after itinerary or excessive alcohol consumption.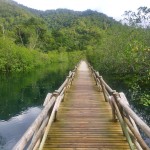 Payment Policy: 
A
$500.00
deposit shall be paid at the time of reservation. Balance to be paid 45
 days
prior to departure.
Early Bird Reservations:

Before Nov 16: Save $150
Before Dec 16: Save $ 75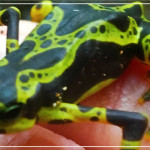 Cancellation Policy:
Any cancellation more than 30 days prior to departure will receive a full refund. Cancellations more than 15 days prior to departure will receive a 50% refund of amount paid. Cancellations less than 15 days prior to departure will not receive any refunds.