Price: $2850 per person
Trip Maximum: 10 People (*Price based on double occupancy)
January 18-29, 2017 ~ 12 days/nights of Pura Vida Adventure
Caribbean to the Pacific Multi-Sport Adventure

Hike

 

•

Raft

 

•

 

Snorkel

•

 

Paddle

•

 

Bike

•

 

Zip Line

•

 

Swim Beneath Waterfalls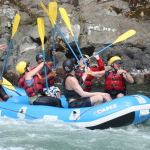 Starting with a bang by rafting the world-renown Class IV Rio Pacuare, you will experience the thrills of a powerful river under the command of expert raft guides. Soon it's off the the Caribbean coast with it's Jamaican influence, where we spend several days exploring, and getting to know some of the intricacies of the rainforest.
Next,  we'll head inland and north, stopping to ride our first zip lines with views overlooking the Caribbean.  After a night in a pretty little country lodge, we'll mountain bike on our way the western flank of the Tenorio Volcano.  Our home for three nights will be a peaceful, rustic ranch where life continues much the same it has for decades.  Here, we can hike to blue-hued waters of the Rio Celeste for a swim, and perhaps some tubing, ride horses, fish in a laguna, and watch the myriads on exotic birds the pass through this verdant region.
Then, it's off to the drier Pacific coast.  We'll explore the Rio Ora, teeming with bird life, and spend an afternoon playing in the surf of Samara.  Finally, we will hike to Central America's highest waterfall. This unknown spot has been kept secret for years, and we are extremely lucky to gain access to this private land to hike and swim. Before heading back to San Jose, we will make one final spot for a panoramic sunset farewell dinner.
In the morning, we have one more activity planned….a surprise!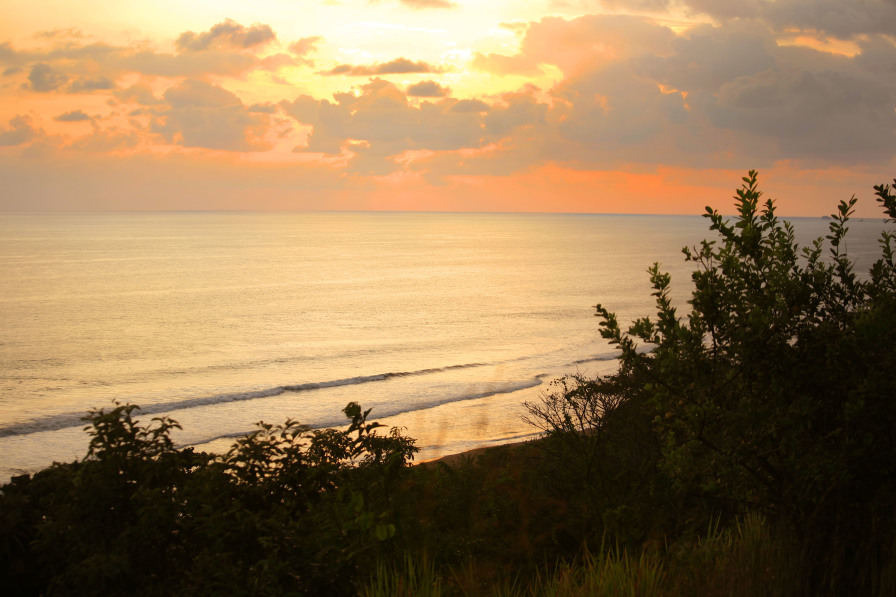 This is truly a journey that is not to be missed!!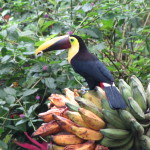 ITINERARY:
Jan 18 ~ Group meets at 6PM at MoonGlow Restaurant in Adventure Inn.
Jan 19 ~ Early morning departure to raft the Class IV Rio Pacuare.
After, we transfter to the Caribbean coast. B,L,D.
Jan 20 ~ Morning snorkeling at Manzanillo Reef with a local guide.
Afternoon bike ride and beach exploration. B,L,D.
Jan 21 ~ Exploration of the Laguna de Gandoca in SOAR canoes. We will have a local guide accompanying us. B,L,D. 
Jan 22 ~ Leaving the Caribbean coast behind, we will stop to Zip Line for 2000 meters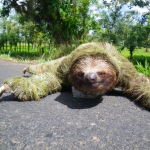 with views of the coast. We end the day at a country lodge with time to explore the grounds, including a butterfly garden. B,L,D.
Jan 23 ~ We continue our drive north and west, stopping to mountain bike along a little travelled back-road with great scenery and views. En route, we will stop to visit a roadside stand operated by the indigenous Maleku who create artwork for sale to support the economy of their tribe. Day ends at a small working farm. B,L,D.
Jan 24 ~ Short hike to the Rio Celeste for swimming and playing in the water. Afternoon at ranch free for horseback riding, fishing, hiking, laying in a hammock, or hanging in the ranch's swimming hole. B,L,D.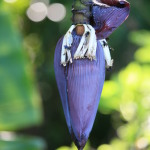 Jan 25 ~ Paddle SOAR canoes on the Rio Tenorio, a river with amazing wildlife. B,L,D.
Jan 26 ~ Transfer to the funky beach town of Samara on the Nicoya Peninsula. Evening free. B,L,D.
Jan 27 ~ Morning paddle on the Rio Ora in SOAR canoes. Afternoon at the beach. B,L,D.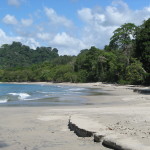 Jan 28 ~ Leave the coast behind for a hike to the highest waterfall in Central America. After the hike, we head to a panoramic sunset farewell dinner. B,L,D.

Jan 29 ~ Before our departure for San Jose, we have one final surprise activity that will
almost certainly please all participants. Late afternoon arrival at Adventure Inn. B,L.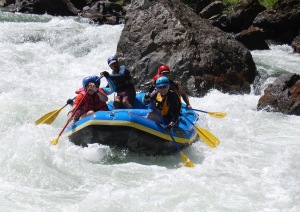 Includes:

All lodgings, all meals (except where noted below),  all entry fees, equipment and guides, activities & all transportation including airport transfers.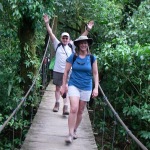 Does Not Include:
Airfare, souvenirs, tips, incidentals, any costs associated with days before or after itinerary or excessive alcohol consumption.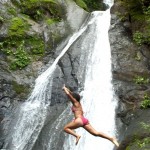 Payment Policy:
A
$500.00
deposit shall be paid at the time of reservation. Balance to be paid
30 days
prior to departure.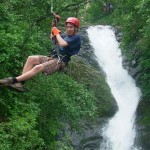 Cancellation Policy:
Any cancellation more than 30 days prior to departure will receive a full refund. Cancellations more than 15 days prior to departure will receive a 50% refund of amount paid. Cancellations less than 15 days prior to departure will not receive any refunds.
Guided by: Rodolfo "Fofo" Campos-Montero & Larry Laba