Envision Adventure in Costa Rica 2015!
Featuring: THE ENVISION FESTIVAL
Join us for an Amazing Unique Trip In Costa Rica!
February 22 – March 6, 2015
13 Days / Nights of Adventure
Including 2+ Days at the Envision Festival!
Find Your Pura Vida!!


Price: $3595 per person



Trip Maximum: 10 People (*Price Based on Double Occupancy)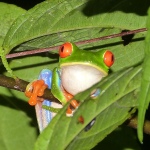 Once the rainforest has entered into our being, we will take a journey to an annual gathering of free-spirited, life affirming, music-loving people called Envision Festival.  We will spend 2 full days letting the beach-side tribal vibe enmesh with our rainforest spirit.
Then we will drive a bit further south to the renowned and remote Osa Peninsula, where we will meet up with our guide with single and double kayaks.  We will paddle approximately 2 – 3 hours each day for 3 days as we discover the Sweet Gulf, the Golfo Dulce. Blue waters teeming with marine life: turtles, dolphin, perhaps whales, sea birds, jungle birds, wildlife.  We'll explore a small river estuary and mangroves, snorkel along undisturbed reefs, catch our fish for dinner, camp on pristine beaches w/ top quality provided
air mattresses, sleep sacks and tents.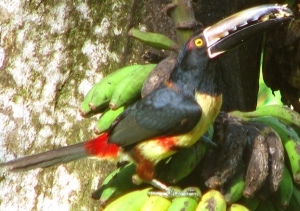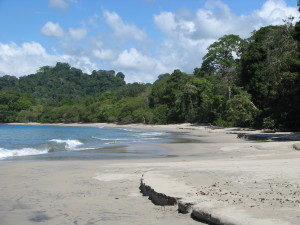 Our small flotilla of kayaks will be accompanied by a motor-assist launch capable of carrying all of our personal gear, camping, fishing, and recreational supplies.  We will have time to assist our local guides in the preparation of our meals, learning secrets of Costa Rican cuisine. Finally, before driving back to San Jose, we will make one final stop at one of our favorite Costa Rican rivers to enjoy a few hours of paddling and excitement on the stunningly beautiful Rio Savegre.
This is truly a journey that is not to be missed!!
ITINERARY:
Feb 22 ~ Group meets at 6PM at MoonGlow Restaurant in Adventure Inn.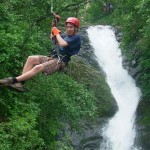 Feb 23 ~ Early morning departure to explore a remote cloud forest several hours west of San Jose. Panoramic sunset dinner. B,L,D.

Feb 24 ~ Canopy Tour Zipline over 11 waterfalls. Transfer to small ranch on the side of the Tenorio Volcano,
our home for 3 nights. B,L,D.
Feb 25 ~ Short hike to the Rio Celeste for swimming and playing in the water. Afternoon at ranch free for horseback riding, fishing, hiking, laying in a hammock, or hanging in the ranch's swimming hole. B,L,D.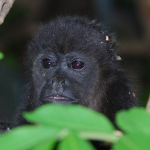 Feb 26 ~ Paddle SOAR canoes on the Rio Tenorio, a river with amazing wildlife! B,L,D.
Feb 27 ~ Early departure for transfer to the southern zone of Costa Rica. Arrive in Uvita, evening at Envision Festival. B,L.
Feb 28 ~ Day at Envision Festival. B.
Mar 1 ~ Day at Envision Festival. B.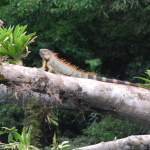 Mar 2 ~ Transfer to the Osa Peninsula. Afternoon/evening at resort pool. B,L,D.

Mar 3 ~ Early morning departure to meet our kayak tour guide, Alberto. B,L,D.
Mar 4 ~ Continue paddle and exploration of the Golfo Dulce. B,L,D.
Mar 5 ~ Finish Golfo Dulce paddle, and begin our path north stopping at a small rainforest resort for late afternoon pool-side relaxation, libations, and our farewell dinner. B,L,D.
Mar 6 ~ Paddle our SOAR canoes on the Rio Savegre. Riverside lunch and then travel to Adventure Inn. B,L.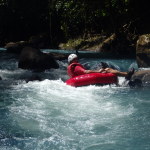 Includes:

All lodgings, all meals (except where noted below), all entry fees, guides, camping gear & airport transfers.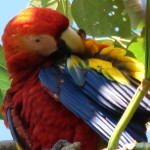 Payment Policy:

A
$500.00
deposit shall be paid at the time of reservation. Balance to be paid
30 days
prior to departure.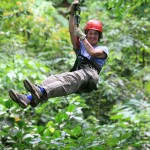 Cancellation Policy:
Any cancellation more than 30 days prior to departure will receive a full refund. Cancellations more than 15 days prior to departure will receive a 50% refund of amount paid. Cancellations less than 15 days prior to departure will not receive any refunds.

Guided by:
Rodolfo "Fofo" Campos-Montero
& Larry Laba