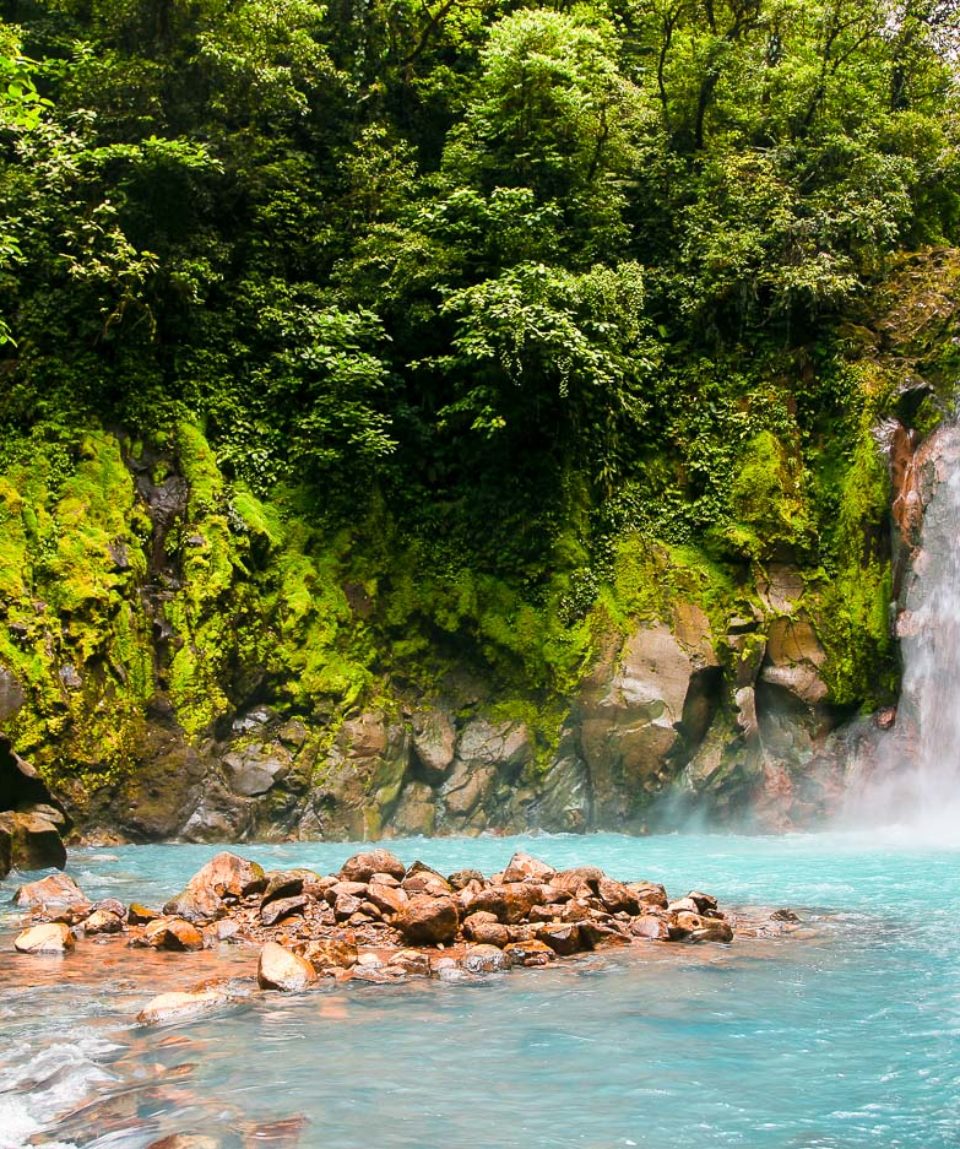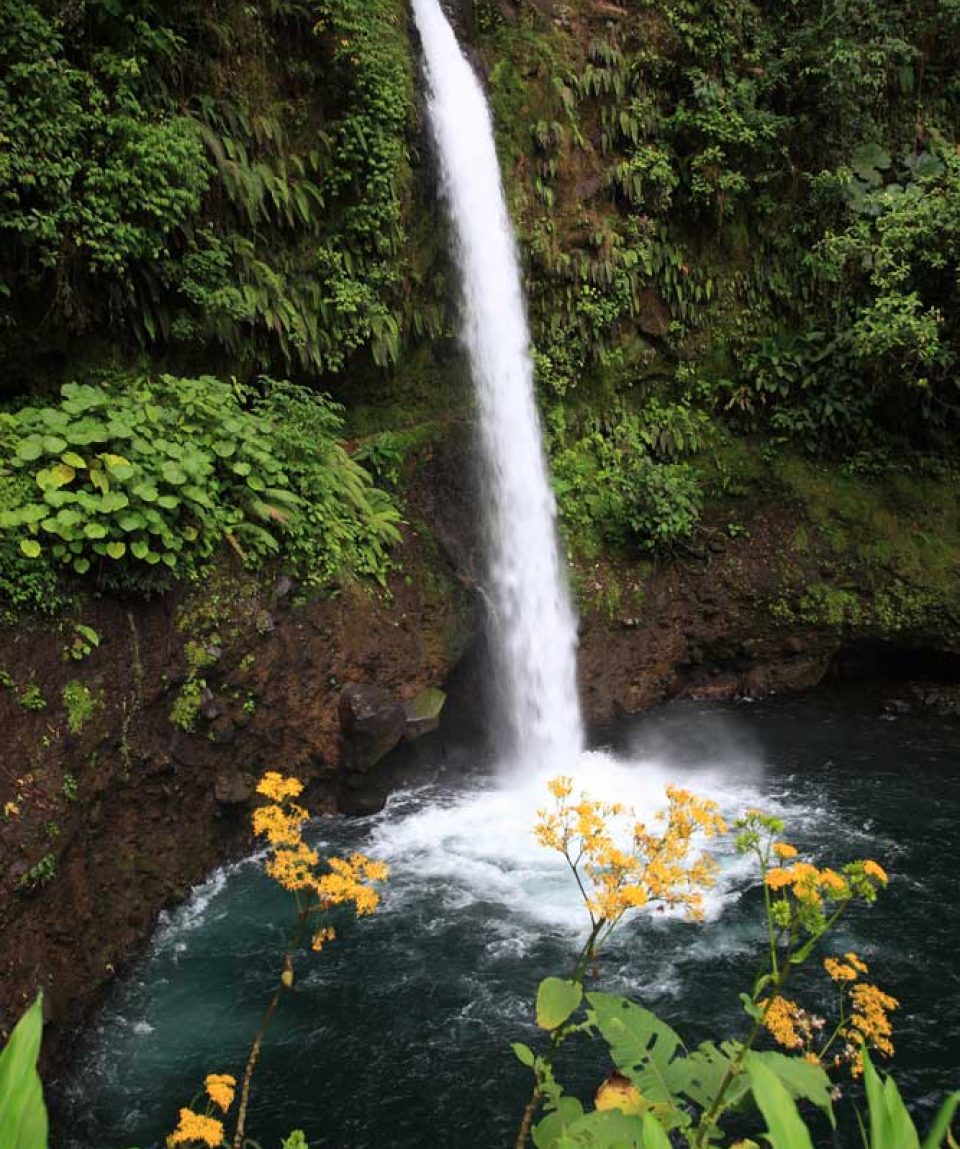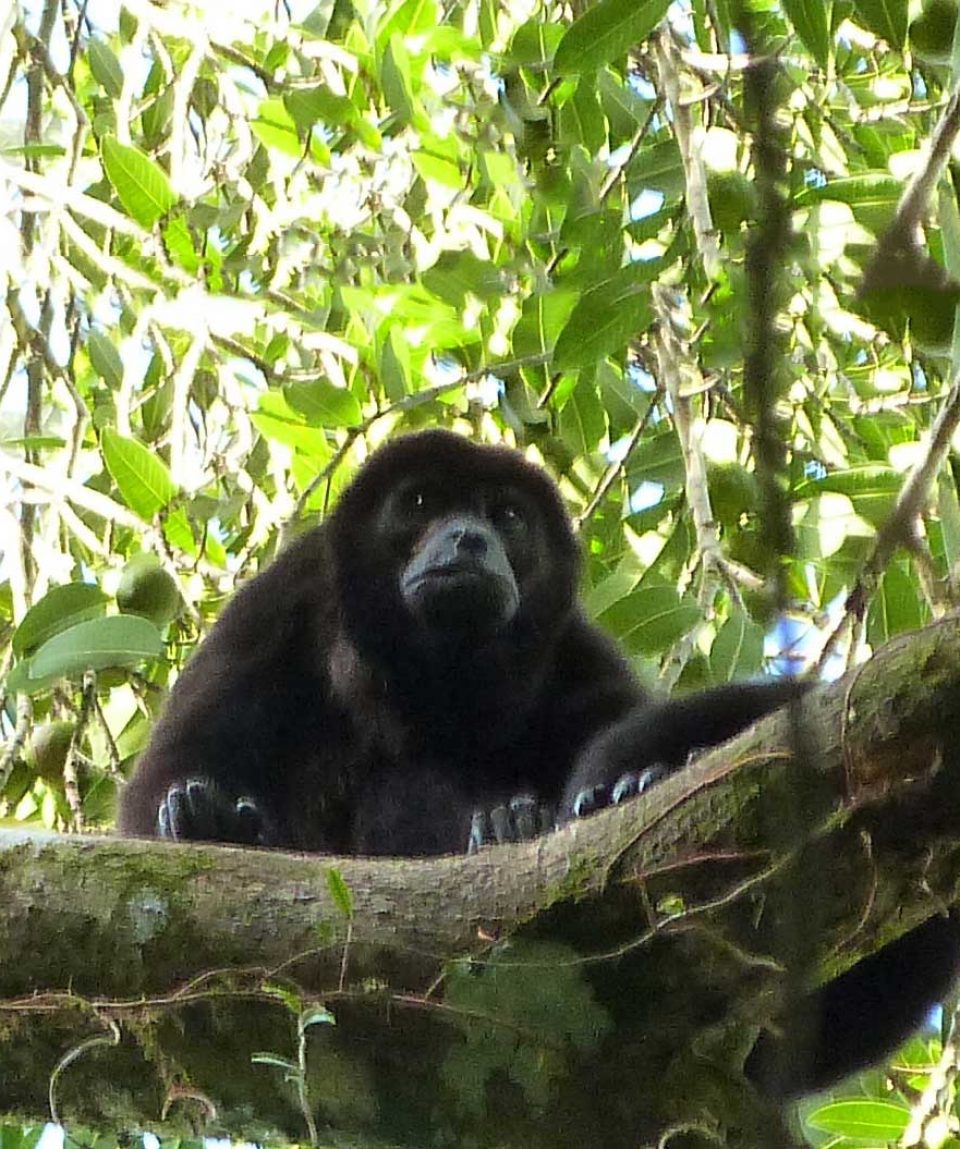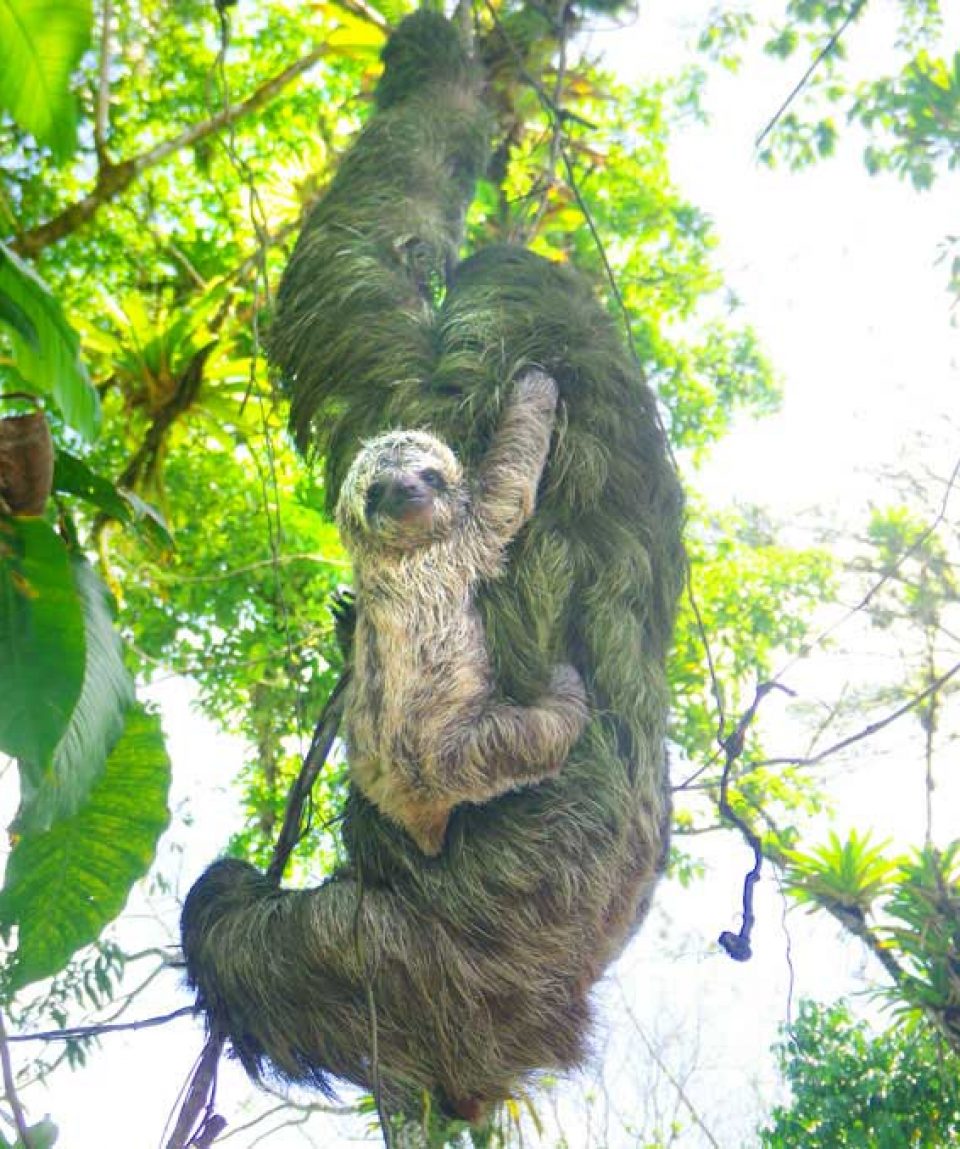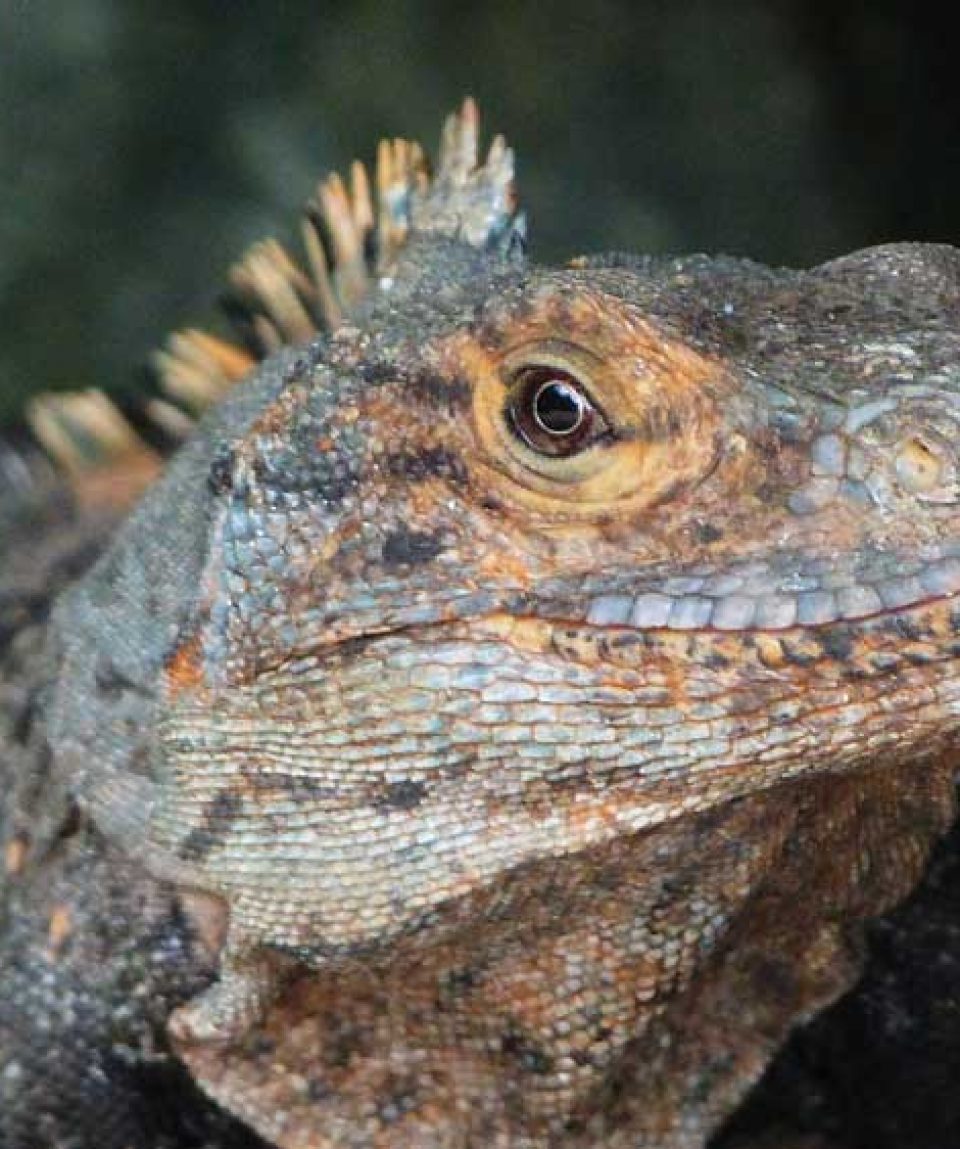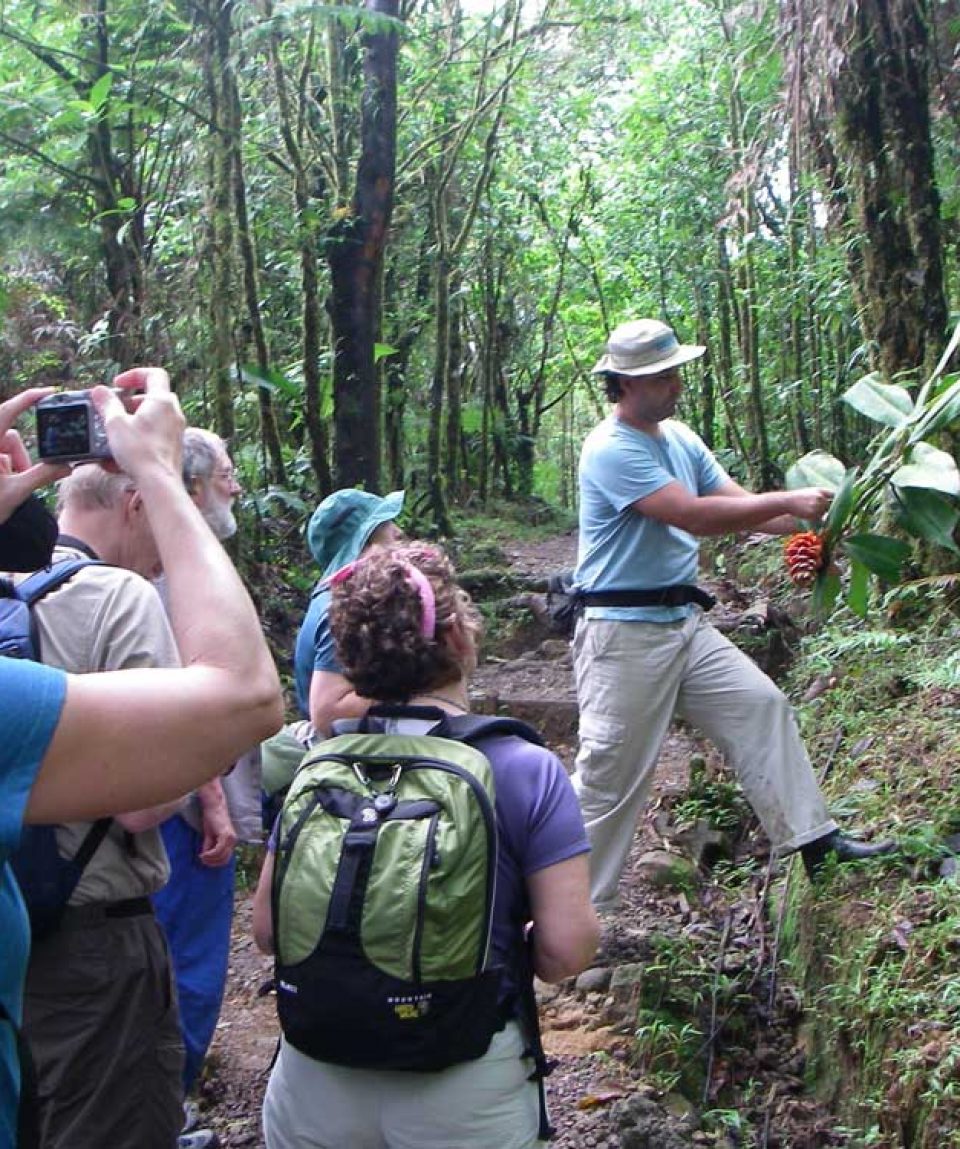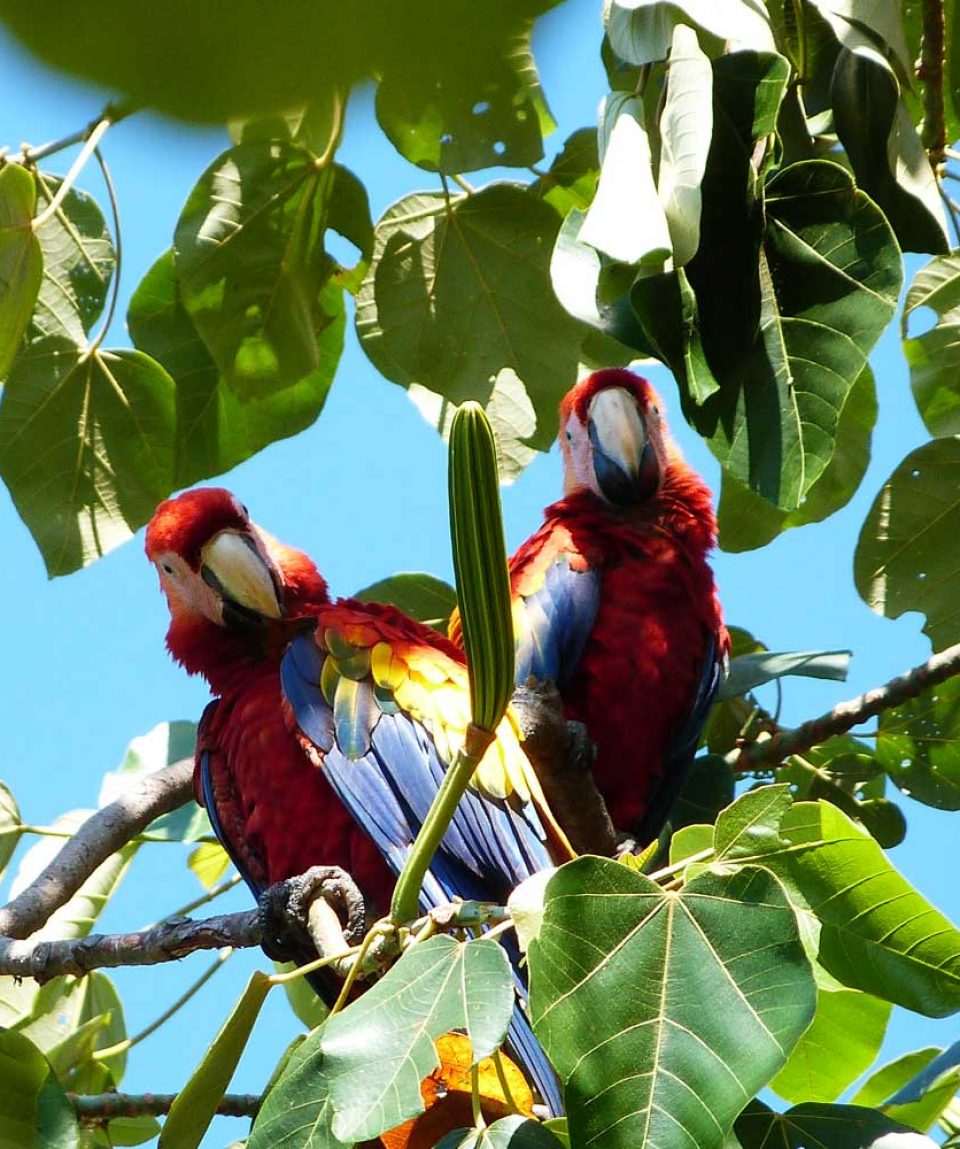 Rivers & Rainforests – Birds & Beasts
from
$
3,195.00
(Based on Double Occupancy)
An Exciting Guided
 Adventure with an Insider's Look at the Wonders of Costa Rica
Jan 27 – Feb 7, 2019
+ optional 4 day Caribbean & Rio Pacuare extension Feb 8 – 11
11 Days / 12 Nights or 15 Day / 16 Nights
Paddle 5  or 8 Days
Amazing Wildlife
Beautiful Birds
Indigneous Cultures
Rich Biodiversity
Waterfalls
Zipline
Hikes & Horses
Coffee, Chocolate & Pineapples
Vacation Style Holiday Type

Activity Level

Easy to Moderate
Days 0

Arrival into San Jose

Please plan on arriving 2 days before Day 1. Hotel accommodations for two nights are included in the trip price.

Day 1

Beautiful Transfer to Caribbean Lowlands

From San Jose, morning transfer in our comfortable Coaster bus on a beautiful drive through the mountains to the Caribbean lowland region of Puerto Viejo de Sarapiqui.  Along the way, we will visit a unique coffee plantation and see some beautiful waterfalls.  (B,L,D)

Day 2

Rainforest Exploration & Easy Paddling

Early morning guided hike in the OTS / La Selva Biological Preserve, a premier tropical rainforest research facility.  We will lunch at one of the most unique restaurants in all of Costa Rica.   Afternoon paddle on the Rio Puerto Viejo (Class 1), viewing a wide variety of birds and mammals.  (B,L,D)

Day 3

Rio Sarapiqui & Chocolate

We will dip our paddles into the beautiful Rio Sarapique (Class 2) in the morning, dodging a few rocks as we are also on the lookout for the elusive green macaw and other beautiful birds.  In the afternoon we will have a Cacao Experience, however this is so much more than about cacao.  After dinner, we will go on a great night walk through amazing tropical rainforest with abundant wildlife.  (B,L,D)

Day 4

Pineapples & Pura Vida!

Before leaving the Sarapiqui region, we will visit a very interesting organic pineapple plantation. On our way to the Tenorio Volcano region, we will stop the roadside indigenous reserve belonging the Costa Rica's smallest indigenous group, the Maleku.  There will be an opportunity to purchase some nice handicrafts made by tribe members.   We will continue onto our new home for 3 nights where we are guaranteed to find the meaning of Pura Vida here! (B,L,D)

Day 5

Cerulean Blue Waters of the Rio Celeste

We'll head out early in the morning for a short drive to the Tenorio National Park to discover the mysteries of of the Rio Celeste.  Then we'll head to our friend Don Wilbur's farm to eat lunch and swim in the beautiful cerulean waters.  Late afternoon back at the lodge, you will have a choice of relaxing in a hammock, bird watching, fishing, swimming or riding horses. Pura Vida! (B,L,D)

Day 6

Rio Tenorio Wildlife

The Rio Tenorio (Class 1+) is typically chock full of surprises of amazing birds, reptiles and mammals.  It's a short river, but we will take as much time as needed.  After a great riverside lunch, we'll head back to the lodge for the rest of the day. Pura Vida! (B,L,D)

Day 7

Ziplining the Central Pacific Coast.

Leaving behind our mountain retreat, we'll cross over into the Pacific zone and head south, stopping for an exhilarating late morning zipline, followed by an beachside lunch in an area renown for the strikingly beautiful scarlet macaw.We'll arrive in the afternoon in the region of Manuel Antonio National Park. (B,L,D)

Day 8

Rio Savegre Exhilaration

After 8 days of getting to know you, and you getting to know us, you will probably be ready to paddle the breathtaking Rio Savegre (Class 3).  The Rio Savegre is known for its easy rapids that offer some great thrills.  Our lunch will be a special riverside treat, and late afterrnoon free to roam around the town. For anyone not wanting to paddle the Rio Savegre, we have other great options for you. (B,L,D)

Day 9

Manuel Antonio National Park

Our hotel is a short walk to the entrance to the National Park.  Although you will have probably seen most of the wildlife that can be found here in abundance, along with an abundance of peope, you may want to observe more, or head straight to the most beautiful beaches in all of Costa Rica.  Afternoon free.  (B,L,D)

Day 10

Water Day on the Hatillo

NEW for 2019!!   Today is a water day!  Fofo and I explored a new central coast watershed between Quepos and Dominical with some locals and we are so impressed with how beautiful and rich this region is. And there are virtually no tourists!!   As we discover together  this wild land, we will come across  beautiful man made riverside pools for cooling off and  chilling, a little known magnificent waterfall that will soothe you soul, and finally a possible descent of the Class 2+ Rio Hatillo.  We saw all kinds of birds and wildlife.  Farewell dinner. (B,L,D)

Day 11

Crocs & Souvenirs

On our swing back to San Jose and the airport, we wil stop by the world famous Tarcoles Bridge to observe some of the biggest crocs we have ever seen.   We will also make at least one stop for any final souvenir shopping. Return to San Jose area hotel. (B,L)

Day 12

Return to home

Depart San Jose for Home (B)

or

Morning transfer from San Jose area hotel to the Caribbean coastal town of Puerto Viejo in our comfortable van or bus.   Afternoon ocean / beach time.  Experience a totally different vibe from our stay in Manuel Antonio.  (B,LD)

optional Day 13

Rio Yorkine & Bribri Tribe

The Rios Sixoala and Yorkine form a portion of the border between Costa Rica and Panama.  In this part of the world live the indigenous Bribri community.    We will pack our SOAR canoes into motorized dugout launches and head upstream to visit an indigenous village that is striving for sustainble tourism.  We'll tour of the village, meet some local women who will talk about some of their traditions. After lunch, we'll paddle back down the Rio Yorkine (Class 1 & 2).  (B,L,D)

optional Day 14

Rio Pacuare Rafting & Camping

Leaving the coast behind, we'll drive to the world renowned Rio Pacuare Class III-IV for a 2-day overnight trip.   We will have a combination of guided paddle rafts and SOAR canoes for those comfortable paddling some of the Pacuare's near continuous rapids.  We'll spend the night at our outfitter's camp on a hillside overlooking the rio in platform tents.  A special dinner and sunset awaits!  (B,L,D)

optional Day 15

Rio Pacuare to San Jose

Back on the river in the morning, we will have a few more exciting rapids before the end of the trip.  By the end of the day, we will be back at our airport hotel for one final meal together.  (B,L,D)

optional Day 16

Head to home
Do you have early bird specials?
120 days prior to departure: $ 2995 pp save $200
90 days prior to departure: $ 3095 pp save $100
How many days should I actually plan on being away?
We like when you arrive two days before the trip. If you have a problem with a flight that is delayed or missed, then you can still arrive the day before.   Please note that we will not wait for you if you arrive late.  Any cost associated with catching up to the group will be entirely covered by yourself.
Typically, you are free to fly home the day after the trip ends, unless you are taking a late night flight to your next destination.
What are starting and ending locations?
This trip begins and ends in San Jose,  Costa Rica (SJO).
What is the activity level of this trip?
Our trips are for active, fit adults.  No activities are planned where you will have to exert yourself too much.  We often depart for our adventures by 7 am in the morning, and we make sure that you will get enough rest for the following day's activities.
From 6 to 14 People
This dates don't work for me, do you have any other dates available for this adventure?
We are happy to accommodate  you with other dates.  Can you gather a small group of friends to join you?  A custom trip for two or three people is totally possible, but it is more expensive.